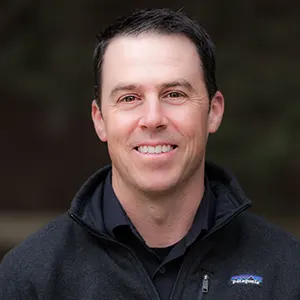 " If you've worked with us on your home and you love the final result, we'd appreciate it if you could take a few seconds to leave us a review. Share with other homeowners your experience of working with us. Click on the buttons below and share your feedback. "
- Richard Lee, Owner of Home Pride Construction
Find out about the quality of our work and what you can expect when working with us by reading our customer reviews below.
Rick and team did an amazing job on our major home remodel, and even managed to finish ahead of schedule. We expanded and relocated our kitchen, added a master bathroom, office, closets, and a deck, and refinished just about every room in the house.
Every team member I met was courteous, professional, and excellent at their job. Rich and Rick kept us in the loop throughout the project, were always honest and up-front, explained everything to us patiently, and worked alongside us to make sure the house was exactly what we wanted. We're enjoying our "new" house immensely and can't recommend this team highly enough.
Home Pride Construction did an amazing job on our project. We doubled the square footage of our house adding a second story.
They were easy to work with and completed the project on time within budget. We would highly recommend them.
Home pride construction takes all the guesswork out of home improvement. Rick Lee and his team take a no nonsense approach to all projects big or small. My husband and I were fortunate to purchase a home for a reasonable price last year in Pacifica. Well we quickly discovered why: the house needed a ton of work! With the help of Rich our roof was replaced, interior walls and exterior painted with new siding, new insulation installed, garage door replaced, doors updated, sun tunnels installed to increase natural light and house disinfected.
Rich is flexible and straightforward about price and is insightful about design. He offered multiple ideas about how to source materials within our budget so that we did not have to compromise the final outcome when funds were limited. The house truly is our sanctuary now: less stucco box and more craftsman charm.
Neighbors still come by and tell us they cannot believe the transformation. We would recommend Home Pride Construction for any work. In fact, our next-door-neighbors are looking forward to a kitchen/living room remodel this month.
I bought a house in dire need of dealing with deferred maintenance. And I want to remodel the downstairs.
Home Pride Construction, Inc worked wonderfully with my sometimes vague and changing ideas. I am incredibly pleased with the results downstairs – now the upstairs looks even sadder and dated than before. I will be hiring Home Pride Construction to do the upstairs later this year.
The workmen were skilled, friendly, and professional.
The value of my house when up 15% after the remodel.
Home Pride is the best of the best. They are polite, professional and do a hell of a job!!
No complaints. The work is top notch and really listen to all of your wants and needs, no
questions asked. I would highly recommend them for small or large jobs. They remodeled
our complete house top to bottom and everything is still perfect 5 years later!!!